LINQ Payments
Accept Student Meal & School Fee Payments with LINQ Connect
Simplify student meal and school fee payments for your district's families with LINQ's fast, easy-to-use, and secure online payment platform.
LINQ Connect Helps Reduce National School Meal Debt
Make it easy for families to complete and submit meal applications, check menus, and add money to pay for lunches and school fees.
LINQ Connect Makes Payments Convenient
Allow your parents and guardians to load funds to their student's meal account and pay school fees when convenient, with online and mobile app options.
Online and Mobile App
Families can add one-time or recurring funds to their student(s) meal accounts and pay school fees all from a single portal— online or with the LINQ mobile app.
Online Meal Application
Reduce administrative time spent and speed up eligibility confirmations and notifications for your district families completing meal applications online. Our automated verification controls create a smoother process, ensuring compliance and information accuracy.
Online Menus
Families can view current menus online, monitoring the recipes for ingredients and nutrients in the case of dietary or allergen restrictions.
School Fee Payments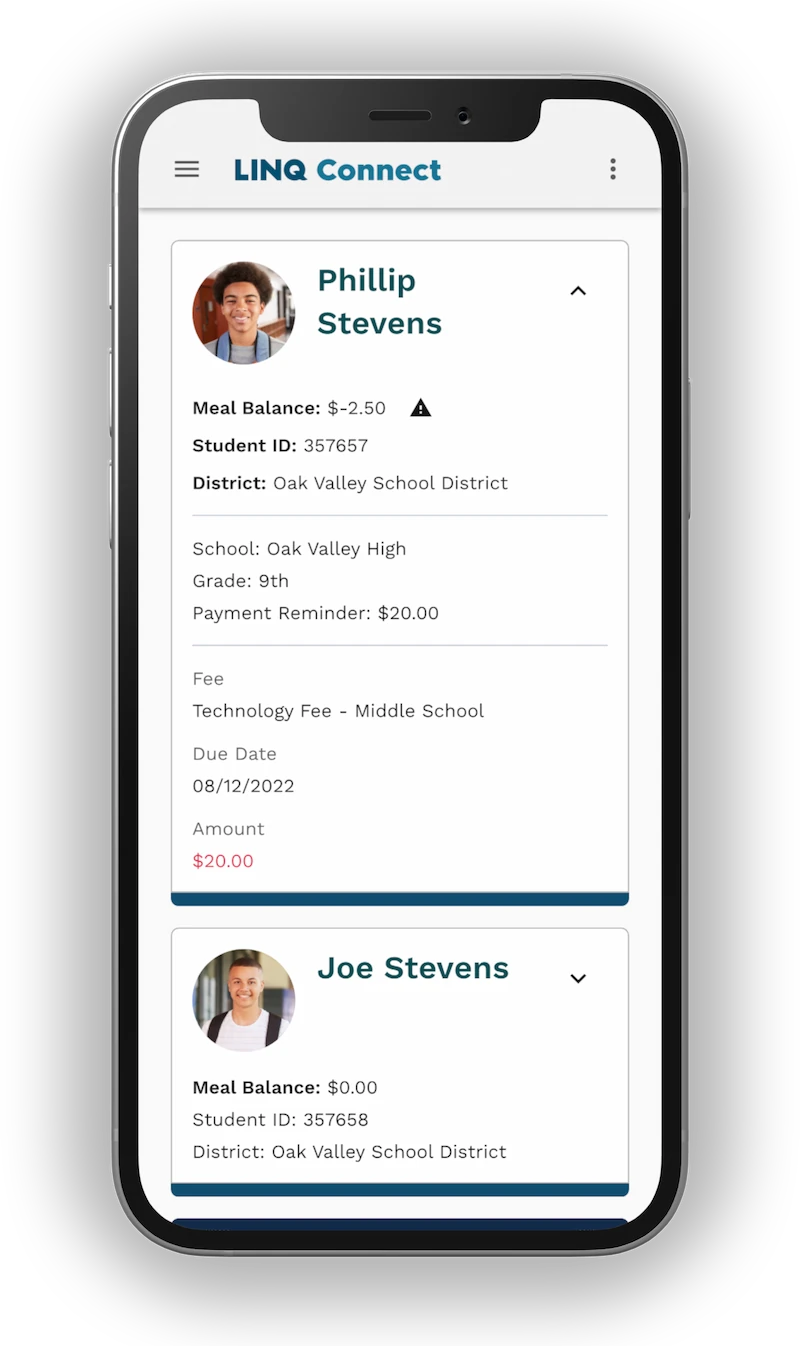 Collect any school-related fees faster. From after-school care to athletics, field trips to event tickets, our online payment platform accommodates fees at the district and school levels.
Integration with Point of Service
Drive down school meal debt and move your students through the lunch line with our fully integrated and powerful Point of Service system.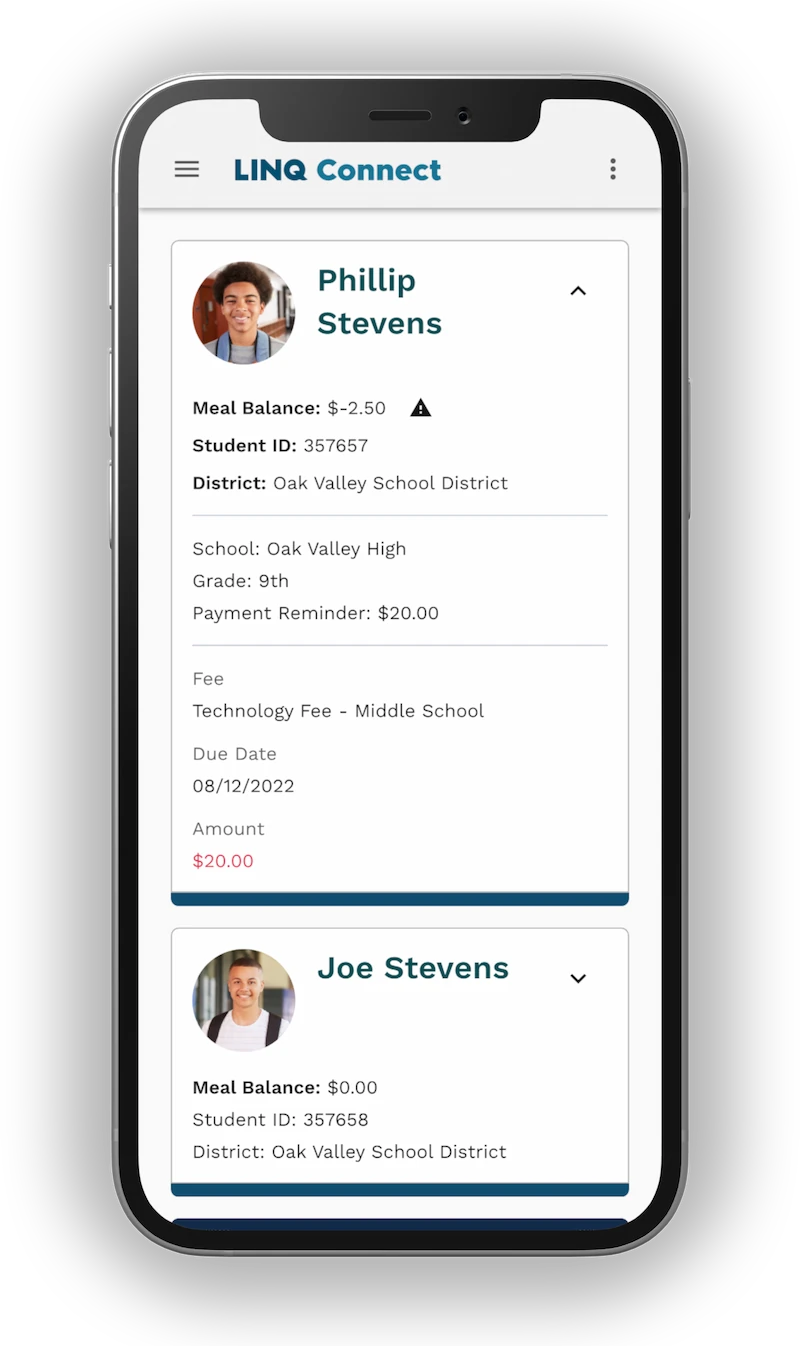 Helpful Resources for You
Access guides, blog posts, tips and more!